We Craft,
Product Design Thinking.
724. one are one of the leading company that provide the perfect web and mobile app development solutions.
Let all your ideas bloom. Then build the best app for your idea!
We are Information technology outsourcing website and mobile app Development Company
Innovation, technology and design to build the most complex business solutions. Our specialised development team leading the perfect web and mobile app development solutions.
Our design & Development Service
Web Development
Expert Web Designer and Developers available to provide best services. We convert your ideas to reality based on upgrades marketing strategy. We create a smooth and lively user experience for every web design and development project we take.
UI/UX Design
We create catchy and charming design with the latest tools of designing to make it a best user friendly experience.
SEO Booster
You are probably familiar with search engine optimisation and its benefits. You know the perks of getting a top position in search engine results.
Mobile App Development
We can provide high-quality standard mobile applications of all categories. We've worked with different brands, organisation's, startups, and individuals to create powerful apps from a great idea.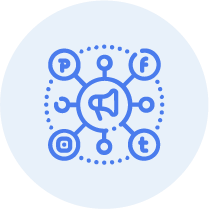 Social Media Marketing
Social media techniques that are both creative and advanced to help you establish your brand, obtain exposure, and attract customers, everything that hinges on the original, eye-catching viral marketing.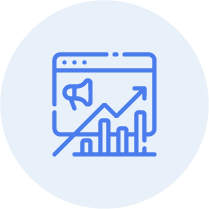 Business Analysis
Business Analysis is the practice of enabling change in an organizational context, by defining needs and recommending solutions that deliver value to stakeholders.
We have successfully completed a wide variety of new projects as well as small and large projects.
We are a web-development and mobile-development company with added value for your business
The feedback of our clients is of very high importance to us and we are never complete the projects before making sure that this is something that makes our clients happy and satisfied.
724 is a great company to work with, I use them for a lot more than just building a app. It's almost as if they are an employee. 724 is a company you can really trust. They handle my PHP development work, web design, web hosting and search engine optimization as well.
I would highly recommend 724.one. They are great to work with. The traffic to our website has increased thanks to their SEO program.
Awesome, Awesome company!!! 724.one has been helping us for years. They created our Mobile and Web App and have continually updated it and adjusted to our growing and changing company.
Interested in Collaboration?

The Faces Behind our Success